---
To Do
Finish your resonance projects if you haven't already!
Create a Laser Test design in illustrator
Look through the laser cutting examples below (you don't need to engage deeply with everything, there is a lot!) and comment if you haven't already.
---
In class
Introduction to the Digital Fabrication Facilities.
2-4 – Laser cutting workshop with Logan
break
Finish Resonance Project Critiques and Ensemble performances
---
From digital to physical, or, making pixels matter. (lol)
Laser cutters allow us to manipulate material in ways that would be impossible or prohibitively time intensive using traditional approaches. There are a few different ways of using a laser (vector, raster, and color mapping to name a few). The results are highly accurate and finely detailed and while these technologies have been around for a couple of decades, only recently have they become accessible/affordable for individual artists and designers.
Emily Carr's lasers can cut wood, plastic, paper, leather and rubber and provides a platform for exploring hybrid digital/material aesthetics. We'll use Adobe Illustrator to interface with the laser cutter, so be sure to download illustrator before class and bring in your laptops, if possible.
---
The Laser Cutters at Emily Carr are located within the Digital Prototyping Lab. Access is granted to Emily Carr students, faculty and staff during posted hours and appointments for initial consultations are advised before commencing work. ECU has two Trotec Speedy 400 Lasers. They are excellent professional laser cutters that print directly from Adobe Illustrator files; the lasers can cut material as large as 39" long x 24" wide. There are some limitations on the thickness dimension and materials that can be lasered. Depending on job size and materials, there might be a set-up fee requested for this service.
Practical information for printing at the LOC 
---
Some examples / Pieces
Mostly of these projects are clearly beyond the scope of this project, but they are here to give you ideas / inspiration for what you can make with a laser cutter!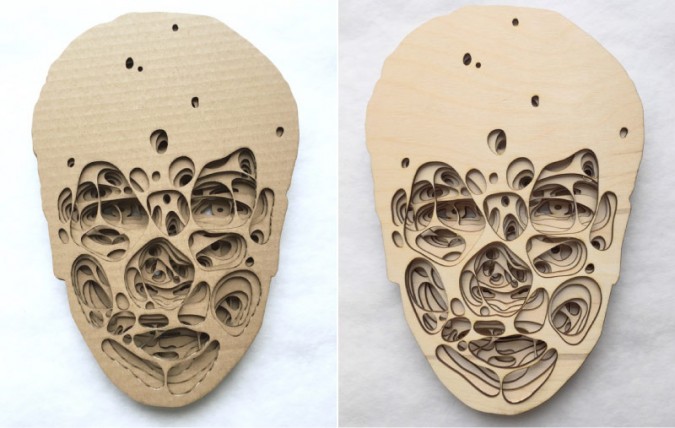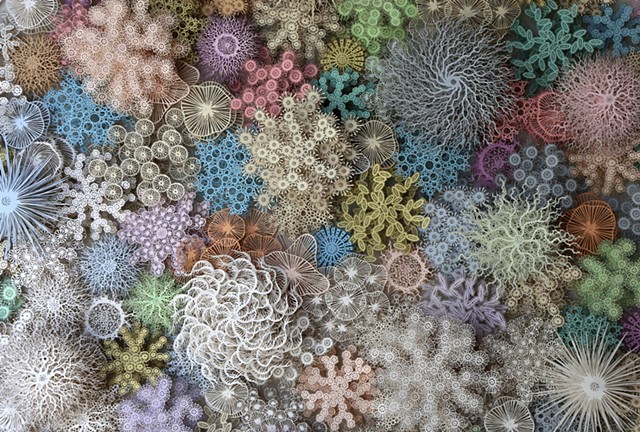 ---
Artists working with digital fabrication
---
Tutorials / Resources